Good Times Together!
Less hassle.

More fun in Berlin.

Hey there!
So you're looking for a group trip to Berlin right?
Well, great news friend, we've been saving time, money & hassle for over 500,000 travelers since 2002. Wowza!
This itinerary has been designed by our Berlin specialist, but if you would like to modify anything, just give us a shout!
What's Included
From only £199 per person*
Based on group size of 10.
Stress free individual payments.
Secure today for a small £49 deposit.
Check availability
Simply fill out the enquiry form below to check dates & prices.
Book now, pay later
To book we just need a small deposit for the whole group.
It's sorted!
Easy right? Enquire today
to get started.
Friday
MEININGER EAST SIDE
City centre
Free WiFi
24hr reception
Game zone
Bar & cafe
As well as being the capital of Germany, Berlin is the capital of cool. Meiningen Hotel East Side is as trendy and relaxed as the city itself. Enjoy some pre-club schnapps in the lively bar, get competitive in the games zone, or cook up a feast in the guest kitchen. There's also the all-important free Wi-Fi throughout, and a 24-hour reception. To top it off, the hotel is set in one of Berlin's most popular party districts, so the best pubs, clubs, bars and restaurants are right at your doorstep.
Please note:
Behaviour bond may be required on arrival
Please ask our team for more details
All rooms are private dorm-style rooms with en-suite, unless stated otherwise. These may include bunk beds.
---
Saturday
TROPICAL WATERPARK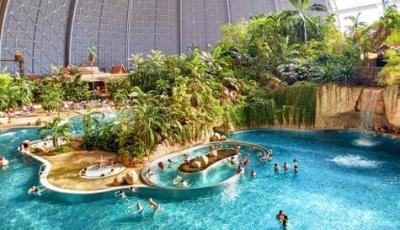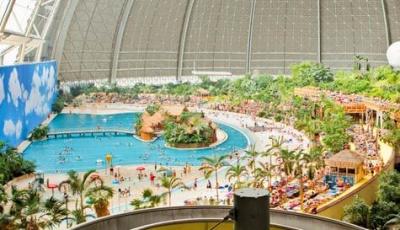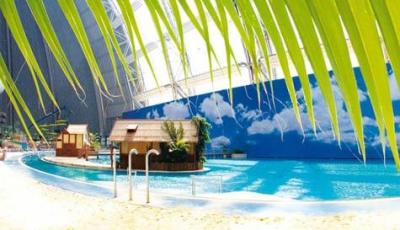 Waterslide
Whirlpools
Bars, restaurant & cocktail lounge
Indoor beach
If you're looking for sandy beaches and palm trees you go to Berlin, right? Seeing is believing as you head to this amazing venue just outside the city and enter a tropical paradise. Take a break from 'The Grey City' and add a touch of the Pacific to your trip. This giant bio-dome is filled with tropical beaches, pools, saunas, whirlpools, and a 27-metre waterslide. There are also plenty of bars and restaurants to keep you refreshed. 
---
BRAZILIAN STEAKHOUSE RODíZIO
Stunning selection of BBQ meats
Large number of salads & side dishes
Brazilian beers & cocktails
All you can eat dining
Brazilian dancers
'But first, we feast.' You can't hit Berlin's nightlife on an empty stomach, so head to this brilliant Brazilian Steakhouse and indulge in a stunning selection of BBQ meats and fresh salads. 'Rodizio' cooking is Brazil's best-kept secret, so don't mess around as this one is an all you can eat! Bring a taste of Brazil to Berlin as you sip on a caipirinha and tuck into mouth-watering Brazilian cuisine.  Everyone's meals are prepaid, so all you need to bring is yourselves, some money for drinks, and your healthy appetites. Mahlzeit!
Please note:
Prepaid dining - just bring money for your drinks
---
Sunday
Head Home
After a truly memorable trip, it's time for you and the group to head home.


From only £199 per person*
You can hold this package today with a single £40 group deposit.
Enquire Now
Peter Baker
06/07/2019
Use Groupia (StagWeb). Makes the Best Mans job a dream, thank you.
Paul Parker
05/07/2019
Made it easy and convenient. Would definitely recommend to anyone planning a stag.
Kenneth Kinsella
05/07/2019
Great packages, highly recommend it. Hassle free.
Jamie Price
05/07/2019
StagWeb made planning the weekend super easy. Definitely recommend them.