Good Times Together!
Less hassle.

More fun in Dublin.

Hey there!
So you're looking for a group trip to Dublin right?
Well, great news friend, we've been saving time, money & hassle for over 500,000 travelers since 2002. Wowza!
This itinerary has been designed by our Dublin specialist, but if you would like to modify anything, just give us a shout!
What's Included
Gaelic Games

Irish Whiskey Museum
From only £69 per person*
Based on group size of 10.
Stress free individual payments.
Secure today for a small £49 deposit.
Check availability
Simply fill out the enquiry form below to check dates & prices.
Book now, pay later
To book we just need a small deposit for the whole group.
It's sorted!
Easy right? Enquire today
to get started.
Saturday
GAELIC GAMES
Awesome sporting challenge
expert coaching
Modern & traditional Irish sports
unique to our Irish destinations
Ultra competitive
Take some classic sports, add some shamrocks and buckets of craic, and you're left with the fantastic Gaelic Games. May you have the luck of the Irish as the competition heats up! Only once all your activities are over will you have a chance to debrief and compare performances. You'll tackle some of Ireland's oldest sports:
Hurling - Requires speed, accuracy and bloomin' big sticks.
Gaelic Football - A mad mash-up of rugby with the scoring rules of regular football.
Irish Handball - Features one alley, four walls, one ball and tough fists.
---
WHISKEY MUSEUM - PREMIUM TOUR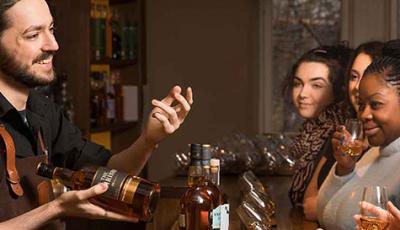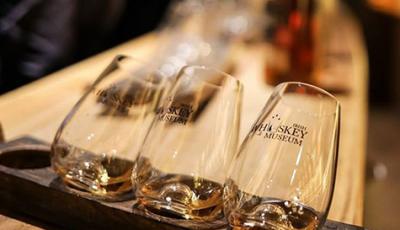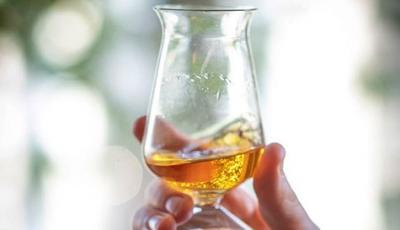 45-minute guided tour
4 whiskey blends
Expert guide
Souvenir glass
The country might be known for its Guinness (and rightly so), but it's also home to some mighty fine moonshine! So, where better to gain a greater understanding of the tasty tipple than the Whiskey Museum?! Your entertaining tour guides will take you on a journey through time, as you discover the origins of Irish whiskey in a brilliant, fascinating interactive tour. Of course, you

 can't become true whiskey whiz's without sampling some of the stuff for yourselves. You'll finish off by sampling four expertly crafted whiskey blends, and leave the museum with your very own branded whiskey glasses!
---
From only £69 per person*
You can hold this package today with a single £40 group deposit.
Enquire Now
Peter Baker
06/07/2019
Use Groupia (StagWeb). Makes the Best Mans job a dream, thank you.
Paul Parker
05/07/2019
Made it easy and convenient. Would definitely recommend to anyone planning a stag.
Kenneth Kinsella
05/07/2019
Great packages, highly recommend it. Hassle free.
Jamie Price
05/07/2019
StagWeb made planning the weekend super easy. Definitely recommend them.