Good Times Together!
Less hassle.

More fun in Liverpool.

Hey there!
So you're looking for a group trip to Liverpool right?
Well, great news friend, we've been saving time, money & hassle for over 500,000 travelers since 2002. Wowza!
This itinerary has been designed by our Liverpool specialist, but if you would like to modify anything, just give us a shout!
What's Included
From only £149 per person*
Based on group size of 10.
Stress free individual payments.
Secure today for a small £49 deposit.
Check availability
Simply fill out the enquiry form below to check dates & prices.
Book now, pay later
To book we just need a small deposit for the whole group.
It's sorted!
Easy right? Enquire today
to get started.
Saturday
PRINTWORKS APARTMENTS
City centre location
Close to Liverpool's top nightlife
LCD TV & DVD player
Fully equipped kitchen
Helpful reception
Set in the heart of Liverpool, the funky Printworks Apartments are a fantastic place to stay in the Merseyside party capital. Based in the centre, the best clubs, pubs and trendy artisan cafes are on your doorstep. You'll also be just a hop, skip and beverage from Albert Dock, Liverpool One: Liverpool's premier shopping facility. The trendy pads themselves are light and spacious, and provide everything you need to make the most of your stay: TVs, free WiFi, large bedrooms, a fully equipped kitchen and dining table, and a friendly reception.
Please note:
£200 per apartment behaviour bond required on arrival
Features shared double beds, single beds & sofa-beds
Exact apartment breakdown cannot be confirmed until check-in
Groups of 9 guests will be given the choice of an extra zed-bed*
*Or an under occupancy charge for a larger apartment
---
GLADIATOR GAMES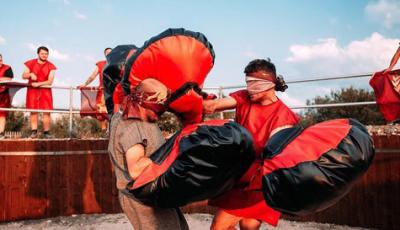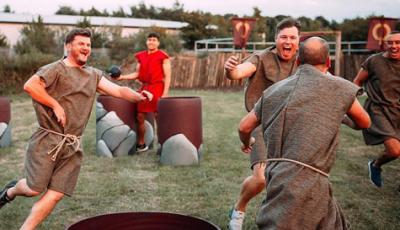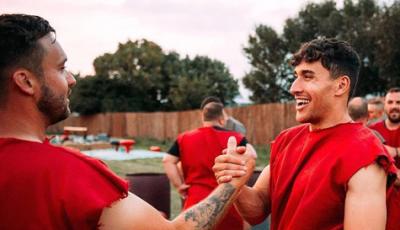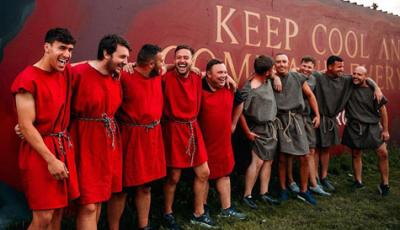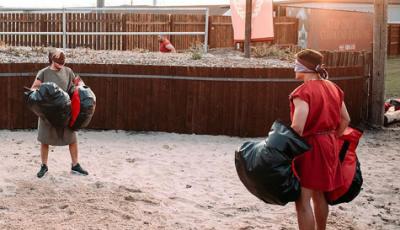 8 hilarious events
Togas to wear
6 Instagram selfie stations
Bar
2 hours
Peasants! The year is 43 AD, and you've been captured by Roman invaders. You must battle it out in a series of hilarious, crazy games, or else you'll be thrown to the lions. Don your toga, become a true gladiator warrior, and face:
Roman Wrestling
Blindfold Boxing
Dung Manager
Sack Race
Tug of War
and more...
'I came, I saw, I beat youz all in the Gladiator Games!'
---
SILENT DISCO ADVENTURE (PUBLIC)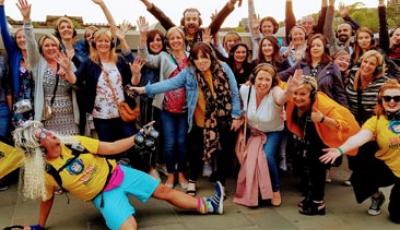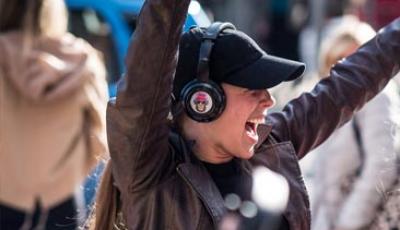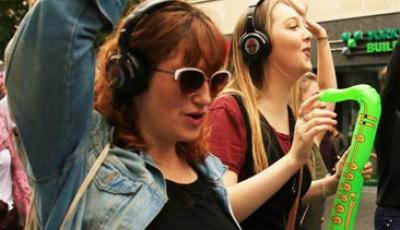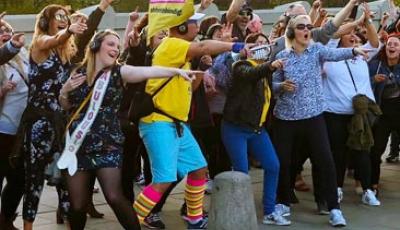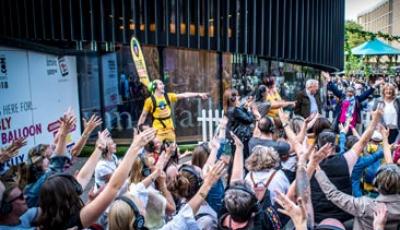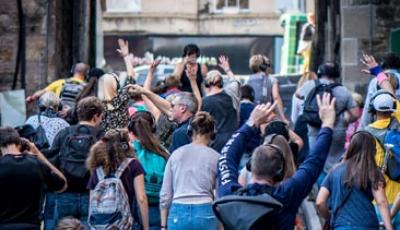 Wireless headsets
Feelgood tunes
Party guide
Learn about the city
And dance!
Dance through the streets (without attracting a mob of angry scousers) in this fantastically fun silent disco walking tour. Your fun-lovin' guide will lead you through the streets of Liverpool as you swing and sway to some funky feel-good tunes. It's like you're in a Liverpudlian musical, but better because there's some cool facts about the city thrown in too!
---
Sunday
Head Home
After a truly memorable trip, it's time for you and the group to head home.


From only £149 per person*
You can hold this package today with a single £40 group deposit.
Enquire Now
Peter Baker
06/07/2019
Use Groupia (StagWeb). Makes the Best Mans job a dream, thank you.
Paul Parker
05/07/2019
Made it easy and convenient. Would definitely recommend to anyone planning a stag.
Kenneth Kinsella
05/07/2019
Great packages, highly recommend it. Hassle free.
Jamie Price
05/07/2019
StagWeb made planning the weekend super easy. Definitely recommend them.