Good Times Together!
Less hassle.

More fun in Krakow.

Hey there!
So you're looking for a group trip to Krakow right?
Well, great news friend, we've been saving time, money & hassle for over 500,000 travelers since 2002. Wowza!
This itinerary has been designed by our Krakow specialist, but if you would like to modify anything, just give us a shout!
What's Included
Axe Throwing

Vodka Tasting
From only £54 per person*
Based on group size of 10.
Stress free individual payments.
Secure today for a small £49 deposit.
Check availability
Simply fill out the enquiry form below to check dates & prices.
Book now, pay later
To book we just need a small deposit for the whole group.
It's sorted!
Easy right? Enquire today
to get started.
Saturday
AXE THROWING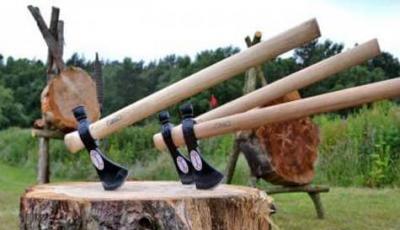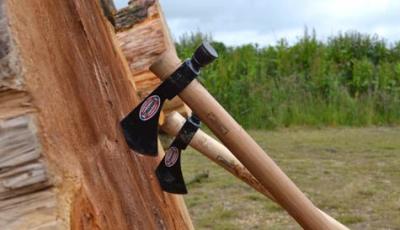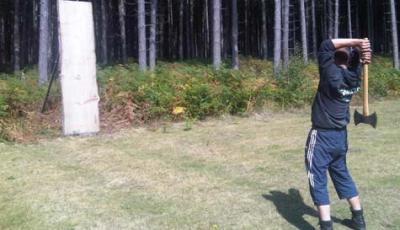 Deadly choppers
Target competition
Friendly instructor
City centre location
This is without a doubt one of the coolest activities in Krakow. This fantastic 'survival skills' sport is about to get bigger, better and a whole lot cooler because we're going underground. You'll be greeted by a friendly guide who will show you to the funky subterranean location where you'll take in turns to lob axes at the graded targets. It's a bit like darts but for lumberjacks! The thrower who scores the most points wins. Competitive people drawing on their primal instincts and throwing sharp weapons in a remote cellar, what could possibly go wrong?




---
VODKA TASTING
10 different vodka shots
Local polish delicacies
Expert bartender
City centre bar
'I doubt vodka is the answer, but it's worth a shot.'  You may have had some vodka in your time, but the Polish know how to truly honour the spirit. You'll be greeted with a shot on arrival, followed by an introduction to the history and complexities of vodka. You'll then sample some of the strong stuff, accompanied with Polish delicacies such as sausages, pickles and bread. This fantastic, fascinating tasting session is sure to get you in the Polish spirit!




---
From only £54 per person*
You can hold this package today with a single £40 group deposit.
Enquire Now
Peter Baker
06/07/2019
Use Groupia (StagWeb). Makes the Best Mans job a dream, thank you.
Paul Parker
05/07/2019
Made it easy and convenient. Would definitely recommend to anyone planning a stag.
Kenneth Kinsella
05/07/2019
Great packages, highly recommend it. Hassle free.
Jamie Price
05/07/2019
StagWeb made planning the weekend super easy. Definitely recommend them.