Good Times Together!
Less hassle.

More fun in Nottingham.

Hey there!
So you're looking for a group trip to Nottingham right?
Well, great news friend, we've been saving time, money & hassle for over 500,000 travelers since 2002. Wowza!
This itinerary has been designed by our Nottingham specialist, but if you would like to modify anything, just give us a shout!
What's Included
From only £115 per person*
Based on group size of 10.
Stress free individual payments.
Secure today for a small £49 deposit.
Check availability
Simply fill out the enquiry form below to check dates & prices.
Book now, pay later
To book we just need a small deposit for the whole group.
It's sorted!
Easy right? Enquire today
to get started.
Saturday
TANK BATTLES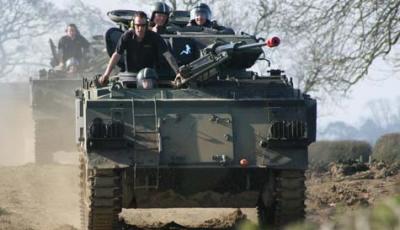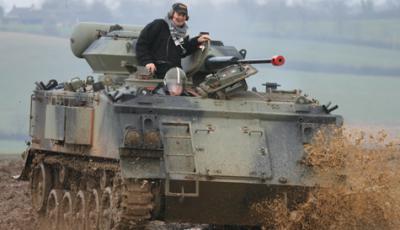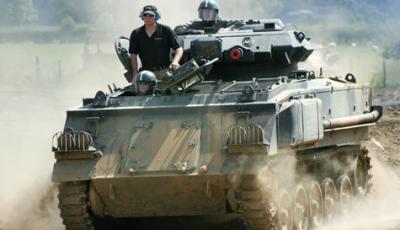 Fully armoured FV432s!!
3 per tank
Heavy metal competitive action
2 hour session
Gather your troops and prepare for battle. Combine paintball with tank driving and ultimate chaos ensues. If getting behind the controls of a fully armoured FV432 and firing a 40mm paintball cannon doesn't make you feel invincible, we don't know what will! Once kitted up in your military gear, you'll be shown how to steer, load, aim and fire. Split into troops, you'll take turns to negotiate the tricky tank course set in a WW2 bombing range before it all blows off! Lock and load then battle it out in these real-life war beasts. Please note: This activity is located approximately 1hr from Nottingham.
Please note:
Located 50 miles (approx 1 hour drive) from Nottingham
---
From only £115 per person*
You can hold this package today with a single £40 group deposit.
Enquire Now
Peter Baker
06/07/2019
Use Groupia (StagWeb). Makes the Best Mans job a dream, thank you.
Paul Parker
05/07/2019
Made it easy and convenient. Would definitely recommend to anyone planning a stag.
Kenneth Kinsella
05/07/2019
Great packages, highly recommend it. Hassle free.
Jamie Price
05/07/2019
StagWeb made planning the weekend super easy. Definitely recommend them.