Good Times Together!
Less hassle.

More fun in Ljubljana.

Hey there!
So you're looking for a group trip to Ljubljana right?
Well, great news friend, we've been saving time, money & hassle for over 500,000 travelers since 2002. Wowza!
This itinerary has been designed by our Ljubljana specialist, but if you would like to modify anything, just give us a shout!
What's Included
2 nights Vila Veselova Hostel

Cave Cycling

Whitewater Rafting

Slovenian Meal
From only £299 per person*
Based on group size of 10.
Stress free individual payments.
Secure today for a small £49 deposit.
Check availability
Simply fill out the enquiry form below to check dates & prices.
Book now, pay later
To book we just need a small deposit for the whole group.
It's sorted!
Easy right? Enquire today
to get started.
Friday
VILA VASELOVA
Central Ljubljana
Near clubs & bars
Opposite Tivoli Park
Garden & terrace
Shared kitchen
Based in central Ljubljana, this cosy, funky hostel features everything you need to make yourselves at home in Slovenia's stunning capital. You'll find a 24-hour reception, shared kitchen, comfy bedrooms, lockers, smart bathrooms, and free WiFi, all at the heart of Ljubljana. There's even a terrace garden, where you can enjoy a pre-drink before heading to the pubs, clubs and restaurants nearby.  This cool Vila Veselova hostel is the perfect, budget-friendly starting point for all your equally cool Slovenian adventures.
---
Saturday
CAVE CYCLING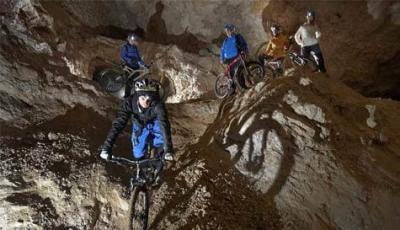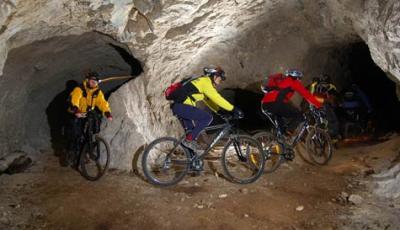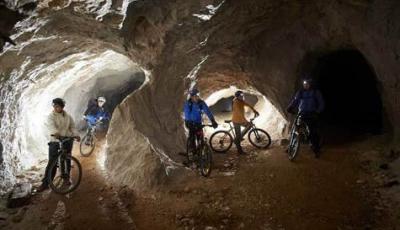 Mountain bike
English speaking guide
5km subterranean trek
Helmets & torches
Hold onto your helmets, it's gonna be a bumpy ride! We're going underground… You'll be heading through five kilometres of abandoned mine and your professional, English speaking guides will equip you with everything you need for your subterranean adventure: mountain bikes, helmets, torches, and top tips. Then it's up to you to stay on track. The tunnels are relatively flat, however, the floor is quite loose, so you've got to have your brains in gear! Thrilling, unique, and hilarious, do you have what it takes to go down under?
---
WHITE WATER RAFTING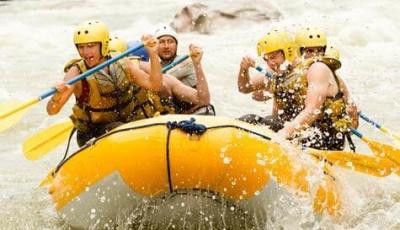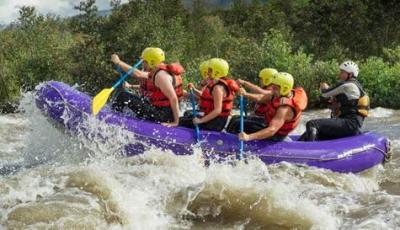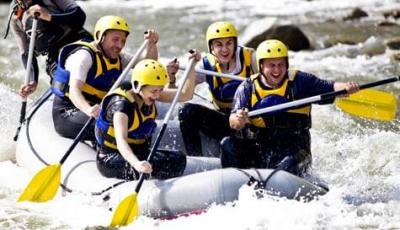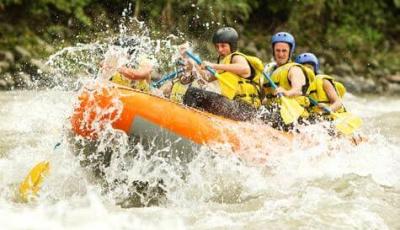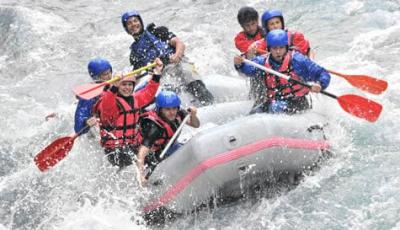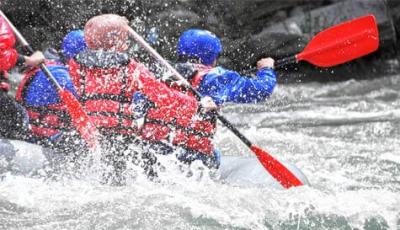 Epic rafting experience
Grade 4 - 5 rapids
Professional instructors
English speaking guide
Return transport
With caves, rivers and valleys as far as the eye can see, Slovenia is the perfect place to enjoy some thrills and spills and dare to try a wide range of epic outdoor activities. Up there with the best of them, is white-water rafting. Once you're kitted up, your expert instructors will give you some top tips on how to navigate the drops and eddies of the wild river. The course boasts 10km of rafting action, so you'll tackle a whole host of adrenaline-pumping action as you get face to face with fast white water and push yourselves to your limits. This fast-paced experience is a fantastic way to immerse yourselves in Ljubljana's stunning scenery.
---
SLOVENIAN MEAL
Authentic Slovenian meal
Prepaid dining
Prepaid drinks
Reserved table
Is there a better way to experience a bit of the local culture, than tucking into a delicious, authentic, traditional meal? With everything arranged for you, you can enjoy a relaxed and hassle-free dining experience in one of Ljubljana's finest restaurants. Choose from beer or wine, and tuck into some of the country's best bites:
Deep fried chicken fillet and parmesan crust
Pork medallions and mushroom sauce with bacon
Pecenica (sausage)
Sirovi štruklji (roasted potatoes served with onions and cheese rolls)
Baked vegetables
Apple strudel
---
Sunday
Head Home
After a truly memorable trip, it's time for you and the group to head home.


From only £299 per person*
You can hold this package today with a single £40 group deposit.
Enquire Now
Peter Baker
06/07/2019
Use Groupia (StagWeb). Makes the Best Mans job a dream, thank you.
Paul Parker
05/07/2019
Made it easy and convenient. Would definitely recommend to anyone planning a stag.
Kenneth Kinsella
05/07/2019
Great packages, highly recommend it. Hassle free.
Jamie Price
05/07/2019
StagWeb made planning the weekend super easy. Definitely recommend them.